Arbury's writing is eclectic yet seamless, powerful but tender.
Charles Stanton
baritone and Artistic Director of Opera Beaumont
The music I compose draws from all manner of styles. Music that is not sure of what the answer is but seeks it out anyway is what speaks to me the most, and I find that expression in new music whether it be with classical instruments, voices, drums, or electronics. As someone who has spent his life feeling like he does not quite belong anywhere, I want to spend my time as a musician bringing connection to anyone who has ever felt alone, and my time as a human being uplifting those who are marginalized and pushed aside.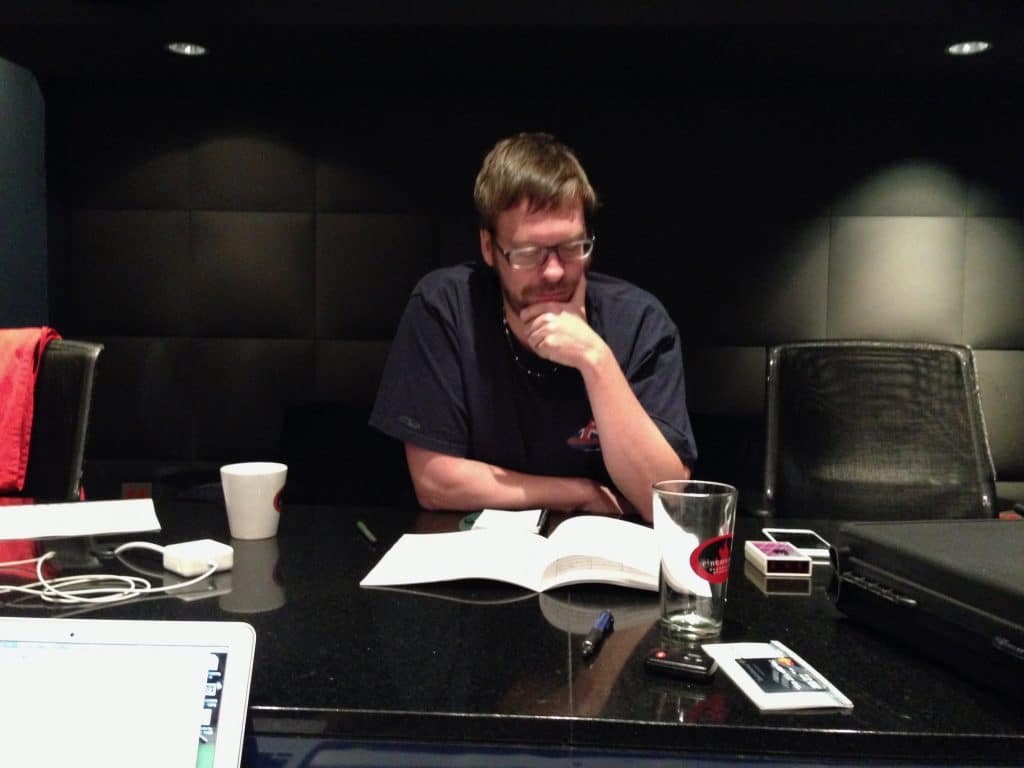 As a drummer and singer, my love for piano came fairly late. I'm excited to at last be exploring this part of myself. I am recording piano improvisations now, and will be releasing both an album and sheet music for this project. At the same time, after a long hiatus, I am re-connecting with my love of choral music with sacred texts as I finally complete my Coptic Requiem as well as a new piece on The Prayer of St. Francis, both for unaccompanied choir.
Music is a search within
for meaning and connection
beyond yourself.
I teach Music Theory, Composition, and Production at East Los Angeles College and Santa Monica College. Music has saved my life and lifted me up. It still does. As a professor, I am blessed with the opportunity to help new musicians find and develop their voices, especially young composers who come to music from backgrounds and viewpoints that are well outside of the well-worn classical or academic paths. Like me, they can find that everyone has something to say in composed music, and I hope to have some small part in making such voices the new normal.